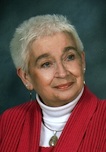 Judith
Judy is a United Methodist minister, ordained in the New York Conference but now a retired Elder in the Virginia Conference. She cherishes her nearly twenty years of multicultural experience as pastor in and around New York City. Her undergraduate degree from Mt. St. Mary College (Newburgh, New York) is in Elementary Education and English. Her M. Div. is from Drew University School of Theology (Madison, New Jersey) and her Ph. D. in Sociology of Religion is from the Graduate School at Drew.
Judy's background also includes journalism, and years of experience in various forms of dance. She is adjunct faculty in Christian Education at the Samuel DeWitt Proctor School of Theology at Virginia Union University.
Permanent link to this article: http://www.resourcingchurches.com/brown-2/
Hours of Operation
Tuesday - Friday, Noon - 6:00pm
Closed Mondays and Weekends
Upcoming Events
Donate to The Resource Center
Recent Posts
Graduate Writing Center
The Resource Center also hosts the Graduate Writing Center for graduate students at the School of Theology at Virginia Union. Click here to learn more about the GWC. To schedule an appointment, use the following address: www.stvugwc.setmore.com.
Website Administration