For the months of March and into April, The Resource Center will be open to serve your needs but in a slightly different way. During the very cold days this winter, a pipe burst in the sprinkler system of Kingsley Hall which houses The Resource Center. Our collections were undamaged, but other portions of the building are in need of immediate and substantial repairs and renovations. Thus, the building will be inaccessible to the public through mid-April. The exact date of our re-opening is subject to change a construction progresses. Check back here for updates.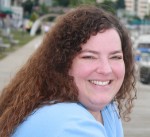 But we are still open to meet your resourcing needs. Here's how: (1) check our online catalog for the resources you'd like to check out, then (2) send an email to info@resourcingchurches.com with the resources you'd like and your contact information for a call back. (3) Executive Director, Dr. Denise Janssen, will retrieve the resources requested and deliver them to you at your convenience. If you're not sure exactly which resources you need, send an email with the general topic and your contact information. Dr. Janssen will call to discuss your topic, then deliver a selection of resources to you for your review.
Please know we are doing everything in our power to minimize the inconvenience of this interruption and continue to provide you with the high quality resources and consultation you have come to expect. Please feel free to be in touch – we are here for you!