Teachers and educational leaders in local congregations need both a love of God and a "toolbox" of teaching tools. Without either, the important work of making disciples can fall short. Teachers' Toolbox is designed to help build that toolbox! Whether you're a brand new teacher or have been teaching for awhile, you'll gain useful tools to strengthen your ministry!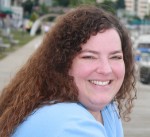 In the plenary presentation, Dr. Denise Janssen, executive director of The Resource Center and Assistant Professor of Christian Education at the Samuel DeWitt Proctor School of Theology at Virginia Union University, will share insights from her new book, Fostering Faith: Teaching & Learning in the Christian Church (Valley Forge: Judson Press, 2014). An interactive time of dialogue will follow the plenary presentation where participants can share insights and ask questions.
____________
In addition, participants will choose from four workshops with ideas and strategies for teaching and learning that transform rather than simply inform!
Workshop options include:
Dr. Roberta Young-Jackson – "Sunday School Administration & Teaching Tools for the 21st Century Church"
What is the purpose of your Sunday School program? Who is the audience? How do you measure success? How do you (ad)minister Sunday School to meet the needs of all generations? The facilitator will explore these questions, guide group discussion and sharing, and offer contemporary teaching tools for those who oversees ministries of education including Sunday School.  
Dr. Mary Young – "Equipping and Energizing Leaders to Lead"
 Have you seen in others the special gifts and callings that often they do not see in themselves? Is it your desire to inspire others toward "good works" in the ministry of education? Is it your conviction that every good leader must also make good leaders? If you can answer "yes" to any of these questions, then perhaps this is the workshop for you! This workshop is designed for the Christian Educator who envisions his/her role as that of empowering others for the work of ministry. 
Dr. Judith Fagalde Bennett – "Big Ideas for Growing Small Groups"
Research is clear: thriving small groups are a key ingredient in growing churches. How can your church develop small groups that are inviting, healthy, and will foster a growing faith and committed discipleship? This workshop will provide a foundation for beginning small groups in your church.
Debbie Baugham – "Building a Youth Ministry from the Ground Up"
Are you building a youth group from scratch? It's not as difficult as it sounds – every ministry has to start somewhere! Topics explored will include recruiting and retaining volunteers, safe sanctuary policies including background checks for volunteers, devotions and worship with youth, fundraising ideas (plus dos and don'ts), mission trip possibilities, and fun trip ideas.
_____________
Teachers' Toolbox is co-sponsored by The Resource Center, Presbytery of the James Resource Center Purpose Group, and the Samuel DeWitt Proctor School of Theology at Virginia Union University. We are grateful to our host congregation for their hospitality:
Ginter Park Presbyterian Church, 3601 Seminary Avenue, Richmond, Virginia (parking available in the church lot; enter through courtyard)
Saturday, October 4, 2014
Event begins at 8:30 a.m.; concludes at 12:30 p.m.
Register ONLINE to reserve your space. Registration is just $25/person for up to four from the same congregation. Five or more from the same congregation may register at the discounted rate of $20/person! PLUS each congregation registered by September 29 receives a complimentary copy of Fostering Faith. Morning refreshment break included with registration. Lunch is on your own—grab a bite nearby and share ideas with new friends!