The Joseph V. Nash Multicultural Collection was entrusted to the care of The Resource Center in 1985 shortly after we opened our doors.  It was a gift from Mr. Nash, an African American religious educator and a dancer who began to build the collection in the 1960s during the Civil Rights movement.  The rising consciousness of African Americans led them to question the dearth of educational resources that recognized their presence, their history, and their many contributions to this country.  Joe Nash began to seek out and to collect such resources as existed and to encourage the creation of others – – materials recognizing not only African Americans, but also Hispanics/Latinos, Asian Americans, and Native Americans.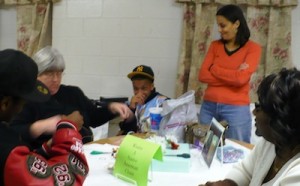 The collection began on the corner of Mr. Nash's desk at the National Council of Churches in New York City where he was a staff member.  Eventually it grew large enough to require its own room at the NCC headquarters.  On his retirement, it was transferred to Scarritt Graduate School, a United Methodist institution in Nashville, Tennessee.  In the early 1980s, due to a change in Scarritt's mission, a new home for the collection was sought.  The Resource Center, then located on the campus of the Presbyterian School of Christian Education, was honored to become steward of the popular collection and made it available to the larger metropolitan Richmond community as well as to researchers across the country who came to use its resources.
The Nash Collection has grown since its arrival in Richmond.  It contains many items of historical interest together with newer resources about and of interest to various racial/ethnic groups in this country and abroad.  The collection also contains an interfaith collection with resources about the world's religions.  While used mainly by churches in the past, The Resource Center is developing programs to make the collection more accessible to schools and community groups and welcomes their usage of the Center's rich resources.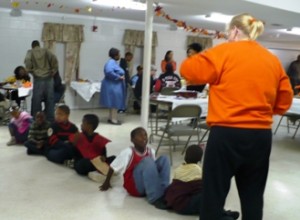 Programs related to the Nash Collection include a series of Multicultural Children's Festivals (FALL:Pumpkins, Peacocks & Potlatch; WINTER: Stars, Snowflakes & Solstice; SPRING: Robins, Raindrops & Renewal; SUMMER: Flags, Freedom & Fun).  Two traveling art exhibits also generated by the presence of the Nash Collection are: The Many Faces of Jesus, portraits of Jesus by arrtists representing many cultures and historical periods; and The Journey, a collage representation of the journey of African American peoples beginning in West Africa, moving through slavery and emancipation, the civil rights movement and the death of Dr. Martin Luther King, Jr., and up to the election of President Barack Obama.