Date/Time
Date(s) - Tuesday Jul 31, 2012
1:00 PM - 8:00 PM
Location
The Resource Center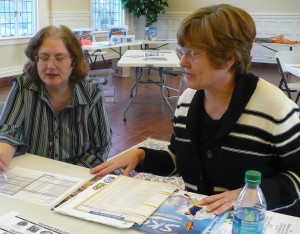 Selecting curriculum for your church's programs of teaching and learning is not an easy task! How can leaders find the best resource materials from a wide array of possibilities? How can cost be contained without sacrificing quality? Is it user- friendly? Is it attractive? Will teachers – - or learners – - like it? Will real learning take place as a result?
SO MANY CHOICES – - LET US HELP YOU! FIND DOZENS OF POSSIBILITIES TOGETHER IN ONE ROOM!
 Cokesbury  Group  Congregational   Morehouse Education  Standard Ministries Publishing
 Gospel Light Resources  David C. Cook    UMI    And more . . . .
Also enjoy:
Free Curriculum Sample Packs
Demo: One-Room Sunday School
Preview Adult DVD-based Studies
Workshop: What to Do with your TWEENS
Workshop:Leading Small Groups
Free Refreshments