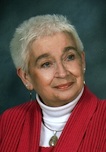 Judith FaGalde Bennett, M.Div., Ph.D., Executive Director
Judy is a United Methodist minister, ordained in the New York Conference but now a retired Elder in the Virginia Conference.  She cherishes her nearly twenty years of multicultural experience as pastor in and around New York City.  Her undergraduate degree from Mt. St. Mary College (Newburgh, New York) is in Elementary Education and English.  Her M. Div. is from Drew University School of Theology (Madison, New Jersey) and her Ph. D. in Sociology of Religion is from the Graduate School at Drew.
Judy's background also includes journalism, and years of experience in various forms of dance.   She is adjunct faculty in Christian Education at the Samuel DeWitt Proctor School of Theology at Virginia Union University.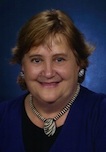 Lucinda Ann Stevens, M.A.C.E., Assistant Director
Lucinda is an Episcopal educator with a Master of Arts in Christian Education from Union-PSCE and an undergraduate degree from the University of Maine (Bangor, Maine) in Philosophy with concentrations in Religious Studies and Dance.  She has many years of experience as leader of events for children and adults in libraries, neighborhood centers and churches, including programs for immigrants from seventeen countries.  Lucinda is Coordinator of Christian Formation for Manakin Episcopal Church.